Good afternoon everyone,
We are busy preparing for the season of our brandnew classses TILLOTSON T4 SERIES NETHERLANDS and TILLOTSON FREE 2020.
The official Dutch Championships 4-Stroke TILLOTSON T4 SERIES NETHERLANDS and TILLOTSON FREE 2020 are held under the auspices of the Dutch ASN KNAF.
The two championships are held on the same days and consist of six events, of which five with training on Saturday and races on Sunday (Mariembourg, Eindhoven, Venray and Genk) and two one-day events with training and race on Sunday (Strijen - Grande Kart Festival)
Opening of Registration
The registration will be opened from the publication date of this announcement.
The link to the registration page of our internet site: www.gk4kartseries.com/inschrijven/ 
Priority is given to drivers who use the pre-registration for the entire season. You can use this option until 8 January 2020.
From 9 Januari drivers are then placed per event inn order of received registrations.
Calendar and documents
The calendar and all relevant documents will be placed as downloads on our website www.gk4kartseries.com. The link: www.gk4kartseries.com/downloads   
EVENTS
1.    Mariembourg (B) February 29 – March 1
2.    Strijen (NL) March 22 – Sunday – Grande Kart Festival
3.    Eindhoven (NL) April 18 – 19
4.    Venray (NL) May 16 - 17
5.    Genk (B) July 11 - 12
6.    Strijen (NL) September 13 – Sunday – Grande Kart Festival
CLASSES
1.    TILLOTSON T4 SERIES NETHERLANDS – opened for the TILLOTSON T4 Monokart
2.    TILLOTSON FREE – opened for "own" chassis equipped with the TILLOTSON T4 engine
Information rates and costs
The Information on rates and costs is included for you in a well-arranged document, which is placed on our internet site www.gk4series.com as a download.
Rates 2020 - amounts per event and pre-registration season
A.    1 training- and raceday total amount € 195.00
B.    Pre-registration season complete 6 events total amount € 1140.00
Payment in cash only in consultation; the registration amount will be increased by € 25.00.
Administration costs:
The total amount of € 50.00 per driver per season.
With the possibility to pay € 25.00 at first event, to be supplemented with a second payment of
€ 25.00 at second event.
System for registration and payment
We make use of a registration and payment system.
You can register via the website www.gk4kartseries.com/inschrijven for the entire season or one or more separate events.
After the formalities you will receive a voucher via email for the event(s) for which you have registered. This voucher is also the confirmation of registration.
Please state in "opmerkingen" (remarks) if you want to receive an invoice, the required startnumber and your transponder number.
Licenses
The championship is open to drivers with a Dutch license (national or international), as well as all holders of an international license from another ASN under the auspices of the FIA and holders of a national license from another ASN, accompanied by the admission of that ASN. The minimum required Dutch license is the KNAF Club license via www.knaf.nl, and the Parent-Child license in case of minority of the driver.
Startnumbers
The drivers who make use of the possibility to make reservation for the entire season are the first to receive the right to a starting number they have chosen.
The remaining starting numbers are then issued.
With multiple applications for the same starting number, the organization decides.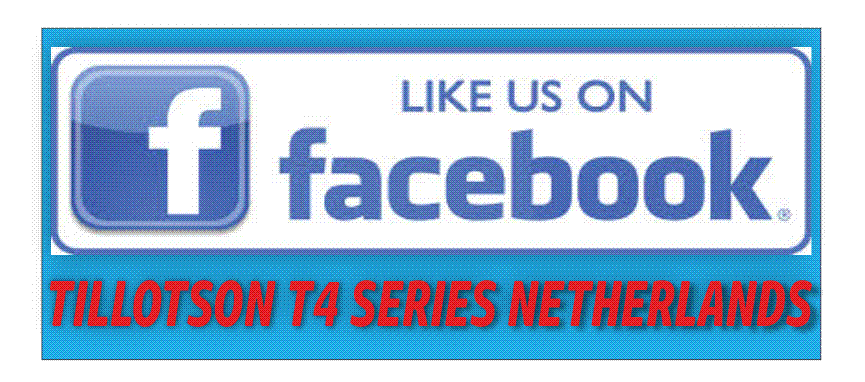 ---
C.point Racewear, Made to Win