Dutch Championship 2-Stroke IAME - IAME SERIES NETHERLANDS
Race 2 EMMEN
Dear participants
In the weekend of June 2nd and 3rd we go for the second round of the
Dutch Championship 2-Stroke IAME (Knaf Cup) 2018  to Circuit Pottendijk Emmen in the Netherlands.
 
All details and documents – as Reglements and Timeschedule - will be placed as downloads on our internetsite http://www.knafcupiame.nl
 
WLADOIL X30 CUP
For the participants in the Dutch Championship we have a nice extra, the WLADOIL X30 CUP. An integral classification, consisting of the results from Dutch Championship and IAME SERIES BENELUX (both 3 results from 4 races). Participation in three races of the Dutch Championship is a must for classification in the WLADOIL X30 CUP.
 
Classes
•    Mini-Parilla 60cc
•    X30 Cadet 23
•    X30 Junior
•    X30 Senior
•    X30 Master
•    X30 Super Shifter (175 cc)
 
Registration
You can register for one or more races via
http://www.knafcupiame.nl/inschrijven/
 
Tyres
Only tyres apporoved en delivered by the organisation are admitted to the races. Delivery only by PDB Vlaardingen, http://pdb@pdbkart.nl. Delivery on Saturday June 2nd.  Please do not forget to order the tyres on time.
 
Free training Emmen
•    The openinghours of the track Emmen can be found on the webpage http://www.pottendijk.nl/trainingen/karting/
•    It is advisable to check the page frequently for possible updates.
Paddock, Campingsite
•    No caravans or mobile homes are allowed in the paddock. These should be posted on the site.
•    Your cars should be parked outside the paddock on the designated park between the karttrack en motocrosstrack.
 
Legenda
Kartcircuit Pottendijk
Familie Rodenburg
Pottendijk WZ 20
7831 VB Nieuw-Weerdinge
T 0031 591 351515
I www.pottendijk.nl
E info@pottendijk.nl 
NK 2-takt IAME – Knaf Cup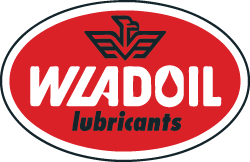 ---
C.point Racewear, Made to Win