Dear participants DUTCH CHAMPIONSHIP 2-STROKE IAME (Knaf Cup) 2018 race 1 Genk
In the weekend of February 3rd and 4th we go for the first round of the
Dutch Championship 2-Stroke IAME (Knaf Cup) 2018  to Karting Genk in Belgium, "Home of Champions".
All details and documents – as Timeschedules - will be sent to our drivers per email.
All document will also be plased as downloads on our internetsite http://www.knafcupiame.nl.
WLADOIL X30 CUP
For the participants in the Dutch Championship we have a nice extra, the WLADOIL X30 CUP.
An integral classification, consisting of the results from Dutch Championship and Belgium Championship (both 3 results from 4 races).
Participation in the Dutch Championship is a must for classification in the WLADOIL X30 CUP.
Classes
•    Mini-Parilla 60cc
•    X30 Cadet 23
•    X30 Junior
•    X30 Senior
•    X30 Master
•    X30 Super Shifter (175 cc)
Registration
You can register for one or more races via
http://www.knafcupiame.nl/inschrijven/
Free training Genk
•    The openinghours of the track can be found on the web page http://www.kartinggenk.be 
•    It is advisable to check the page frequently for possible updates.
•    The track will be open for free training on Friday Februari 2.
(Fee training Friday is not included in registration fee race)
Paddock, Campingsite
•    You can place your tents in the paddock from Thursday February 1.
•    Electricity is available.
•    To stay  overnight in the paddock is forbidden.
•    On arrival at the circuit, it is necessary to contact the responsible person before you place your tent(s).
•    No caravans or mobile homes are allowed in the paddock. These should be posted on the site.
•    Your cars should be parked outside the paddock on the designated park.
Legenda
Genker Kart Vereniging V.Z.W.
Europalaan 555
3600 Genk (B)
Tel.: +32 89 65 81 82
Email: info@kartinggenk.be
NK 2-takt IAME – Knaf Cup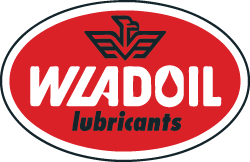 ---
C.point Racewear, Made to Win